Careers at Pathways to Education Canada
Help #BuildPathways for students living in low-income communities.
We believe that all youth should have an equal opportunity to graduate from high school.
We're looking for team players who want to create change for young people living in low-income communities who enjoy building partnerships, making an impact, and working in energetic, high-performing teams. Is that you?
A better future for Canada starts with high school graduation.
Pathways to Education is a national, charitable organization breaking the cycle of poverty through education. At Pathways Canada's national offices in Toronto and Montreal, we work to raise funds, increase awareness of our brand, and provide support to our Pathways Program locations across the country.
Office of the CEO
Lead the strategic direction forward. Our Office of the CEO team keeps everything running smoothly—driving change, managing operations, and aligning stakeholders to the Pathways mission.
Finance & Operations
Be a part of our transformation journey as we scale for impact. Our Finance & Operations team provides data-driven and innovative solutions that set the stage for sustainable growth and strategic decision-making.
Marketing, Communications, & Volunteer Engagement
Help tell the stories of how Pathways community partners, supporters, volunteers, and an engaged alumni network are dramatically improving graduation rates across Canada. Our Marketing, Communications, & Volunteer Engagement team enhances brand awareness and fundraising success.
Programs
Build relationships with national and regional partners and engage communities as we expand the Pathways Program. Our Programs team leads national strategies and program development to serve more youth.
Research & Evaluation
Demonstrate our impact. We rely on our Research & Evaluation team's rigorous monitoring and measuring of program performance and thought leadership on mission-critical topics to inform growth and innovation.
Resource Development
Raise support for the Pathways Program. Our Resource Development team develops government, corporate, and individual donor relationships that build trust and commitment to the Pathways mission.
Talent Management
Enhance the employee experience and culture. Our Talent Management team ensures our team members have the tools and resources they need to reach their potential.
Technology
Open new doors for continuous innovation. Our Technology team is accelerating our growth through digital transformation and sustainable and creative solutions to support more youth across Canada.
Since our inception in 2001 in Regent Park, we've been empowering students living in low-income communities across Canada, leading to remarkable improvements in graduation rates.
Our team has been a key part of this success. That's why we've invited some of the incredible changemakers from within Pathways Canada to share their inspiring stories of how they have helped #BuildPathways.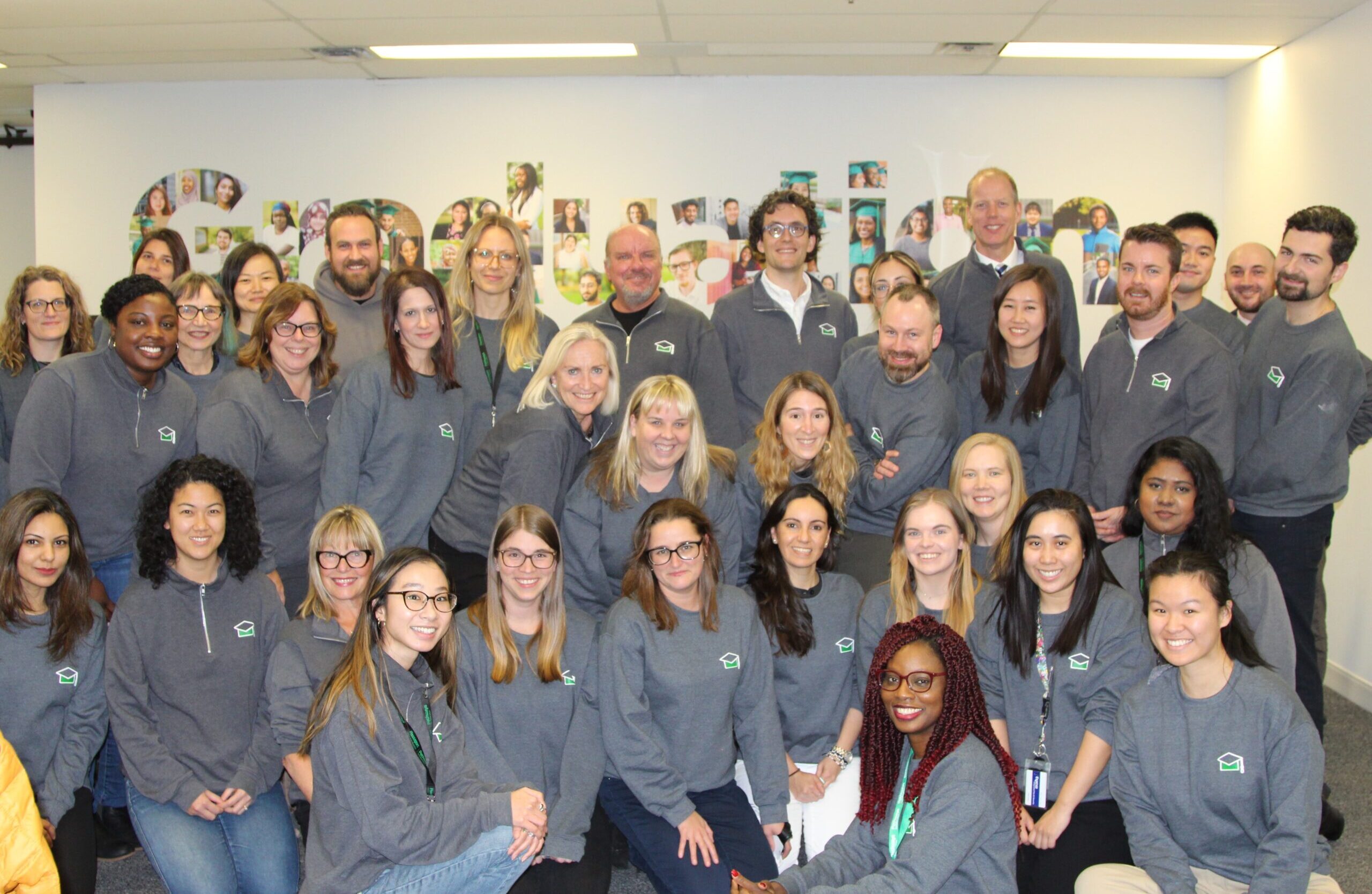 Benefits and Employee Wellness
Our people-first culture values the health and wellbeing of our employees through:
A full-service and confidential Employee Assistance Program, supporting health at work, at home, and in life
Medical and dental benefits
A culture with opportunities for continuous learning and professional development
4 weeks paid vacation for permanent hires
Competitive salary
Group RRSP with employer contribution and the option for employees to contribute as well
Employee discount program to access exclusive savings and service
A collaborative work environment with a culture of innovation, including opportunities to participate in cross-functional working groups and projects
Supportive work policies with a hybrid office environment
Equity, Diversity, and Inclusion
Pathways to Education Canada is committed to fostering a diverse work environment inclusive of different races, ethnic origins, citizenship, gender identity, gender expression, sexual orientation, ages, family status, disability status, and intersectional identities. All interested candidates are encouraged to apply and advise us of any accommodations or supports needed to ensure fair and equitable access throughout the recruitment and selection process.