Our Donors
Our national impact is made possible thanks to the generous support of public and private funders across the country. Their financial investments have provided us with the resources required to support thousands of Canadian youth to overcome barriers to education and graduate from high school. We are proud to acknowledge the following individuals, organizations, and partners whose generous contributions to Pathways to Education are equal to $1,000 or more, from April 1, 2020 to March 31, 2021.
If you have questions about donating to Pathways to Education, please contact us at: [email protected] or 1-877-516-0123.
* We are pleased to recognize members of our Graduation Nation Council, whose cumulative financial commitment to Pathways to Education totals $500,000 or more.
† Centraide of Greater Montreal directly supports the Pathways Program Partner in Verdun, Montreal.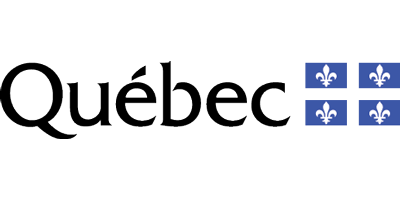 $1,000,000+
The Azrieli Foundation*, National Innovation Partner
President's Choice Children's Charity*, National Nutrition Partner
Rio Tinto*, Quebec Program Champion
$500,000 – $999,999
HSBC Bank Canada*
The Northpine Foundation*
RBC Foundation*
Salesforce Foundation*
$100,000 – $499,999
Canada Life*, Lead Innovation Sponsor
The Chamandy Foundation*
EY*
Peter Gilgan Foundation*
Allan & Gill Gray Philanthropy*
Ethel Harris*
Intact Foundation*
Johnson Scholarship Foundation*
The Kiessling/Isaak Family*
Nancy & Jon Love*, C.M.
Jim Meekison & Carolyn Keystone*
The Catherine and Maxwell Meighen Foundation*
T.R. Meighen Family Foundation*
Bruce & Vladka Mitchell*
The Morrison Foundation*
J & W Murphy Foundation*
Northbridge Financial Corporation*
Scotiabank*
Symcor*
The Slaight Family Foundation*, National Post-Secondary Success Partner
TD Bank Group*
The Windsor Foundation*
$25,000 – $99,999
Anonymous (2)
Airlie Foundation
Robert & Mary Pat Armstrong
Brookfield*
Hugh & Linda Brown Educational Foundation
Caisse de dépôt et placement du Québec
CAPREIT
CCL Industries
Centraide of Greater Montreal†
CIBC*
Stephen Dent & Janet MacLaren
Empire Life
Louis Gagnon
Google Inc.
Peter Jeewan & Christine Johnston
Kinross Gold Corporation
KPMG Foundation
Sarah & Cary Lavine Family Foundation
Maple Lodge Farms Foundation
Daniel McCarthy
Vincent A. Mercier & Kirsten Halpin
The Newlands Family Foundation
Lori & Hugh Pearson
J & L Rogers Charitable Foundation
Frank & Debbi Sobey
Susan Streeter
United Way of Kingston, Frontenac, Lennox and Addington*
VetStrategy
Whitehorse Liquidity Partners
$10,000 – $24,999
Anonymous
Aecon
The Ralph M. Barford Foundation
The Leah Battista Foundation at Oakville Community Foundation
Sherry & Sean Bourne Family Charitable Foundation
Brokerlink
The Brophy Family Foundation
Canadian Education Exchange Foundation
Carolyn Sifton Foundation
Celestica
Anna & Edward C. Churchill Foundation
CIBC Mellon Global Securities Services Company
Donald M. Cooper
David J. Crawford
Rod Davidge
Davies
Desjardins Group
The Bickle-Wilder Foundation
George Estey
Evercore Group LLC
Alastair & Diana Gillespie Foundation
Halifax Youth Foundation
Hamilton Community Foundation
The Hodgson Family Foundation
John Hogarth
Régie de transport en commun de Shawinigan
Richard M. Hogarth
Hudbay Minerals Inc.
Interac Association
James A. Burton and Family Foundation
The Shayam Kaushal Charitable Foundation
Grant D. Kernaghan
Myriam Legault & Claude Généreux
LFT
Long Life Holdings
David Lucas
Lundin Mining Corporation
Sue & Biff Matthews
Mawer Investment Management Ltd.
Linda McCain & Dan Walshe
The Minto Foundation
Vanessa Morgan
NewPoint Capital Partners Inc.
Peace Hills Insurance
The Polivy-Herman Family
The Estate of Jacqueline Rosevear at Fiera Capital Foundation
Derek & Lisa Russell
Jad Shimaly
TD Securities Underwriting Hope
Tippet Foundation
Will Troost
Trottier Family Foundation
Wealthsimple
Tarne Whiteley and Brian Beattie
Robert Wright, C.M. & Joan Wright*
$5,000 – $9,999
Absolute Software
The Boiler Inspection & Insurance Company of Canada
Jim Brown & Joan Lee
Valerie Christie and the late David Christie
Cidel Foundation (S.P.E.E.K. Fund)
Community Foundation for Kingston & Area
Marsha Copp
Bob & Gayle Cronin
The Duboc Family*
Dym Family Fund at the Jewish Community Foundation of Montreal
Seymour & Gloria Epstein
Fred & Elizabeth Fountain
Kirby Gavelin & Louise Tymocko
Adam Gordon
HarperCollins Canada|Harlequin Enterprises ULC
Barbara Hooper
Vera Inkster
Brian & Johannah Lawson
Lewitt Family Foundation
Nancy & John McFadyen
The Mirillion Group
Linda Nguyen
Ray Nissan Family Foundation
Lou & Jennifer Pagnutti
Power Corporation of Canada
The Quarin Family Foundation
Warren Reinhart
Stephen & Cookie Sandler
Shum Vourkoutiotis Fund at Toronto Foundation
Paul Spafford & Jean Davidson
Dr. Peter Taylor
Katherine Ticknovich
R. Howard Webster Foundation
Woodbine Cares Foundation at Toronto Foundation
$1,000 – $4,999
Anonymous (13)
Carolyn Acker, C.M. & David Kinnear
Adgar Investments & Development Inc
Redstone Agency
AGS Automotive Systems
Blaine Allan
Jamie & Patsy Anderson
Derek Baker
Catherine Bateman
Brian Bimm & Margaret Lynch
Quinn & Theresa Bingham
The Birks Family Foundation
Bloom Burton & Co.
Bluemse
B'nai Brith Lodge 1191
Timothy Breen
Tracey Brophy
Kevin Burke Family Foundation at Toronto Foundation
Eli Burnstein
Peter Buzzi
Linda Cattelan
Tiki Cheung
Jane Clifton
Charlie Coffey
Murray Coolican & Mimi Stanfield
Paul & Clare Cowling
Cunningham Swan
Anne Cybulski
Allison Daisley & Moritz Krautkraemer
Chante De Freitas
Deloitte
Kenrick Douglas
Ann Dunlop
Andrew Edwards
Angela Fallow
Judy Farvolden
Fletcher Family Foundation
Catherine Friesen
Caitlin Furtado & Florian Letourneux
Virginia Gasim
Katherine Gibson
Michael & Susanne Gillespie
Angela Glover
Noelle Grace
Estelle Grant Foundation
Alison Green
Douglas Hall & Sherry Porter, C.M.
The Hamber Foundation
Hanson Canada
Joy Hataley Medicine Professional Corporation
Audrey S Hellyer Charitable Foundation
George Henry
Trent & Lisa Henry
Graeme Hepworth
Christopher Hind
Kyle Hinkson
Chris Hobbs
Mike Holder
Chaviva Hosek
Brett Howard
Intelex Technologies ULC
Isberg Charitable Trust
Vinay Jain
Kevin Jeewan
Jo's Snowflake Fund at Toronto Foundation
Rishi Kapur
Kiran Kaushal
Rick Keilhauer
Steve Keilhauer
Charles Kennedy fund at Raymond James Canada Foundation
Anne Kilpatrick
Martha Krzic
Catherine Lace
Frank and Eleanor Lane Memorial Fund, held at Vancouver Foundation
Gary Lawrence
Joe Leon
Carol Li
Bernadette Lonergan
Jeffey Ma
Magna International Inc.
Roy Male
Mary Manocchio
Susan Marjerrison
Adam & Kate Martinez
Kathryn McCain & James Pyper
Martha LA McCain
Dina McCaw
Rob McDonald
Jim & Elaine McGivern
Susan McLeod
Andrew McMullen
Simon McNabb
Shawn McReynolds
Meadow House Investments Inc
Craig Menzies
Dee Dee Milner
Craig Montford & Sarah Storer
Elias Mulamoottil
Gord Nielsen
Craig Noble
Onex Corporation
Barbara Osborne
Llion Owen
Niloufer Pasha
Kent Patterson
Matt Plaumann
Progesys Inc.
Corinne Pruzanski
Catherine Purcell
Ragged Rascal Productions
Rakuten Canada
Denis Richardson
Rowena Ridout
RM Holdings
Michael Rose
Karol Roseman
James Russell
Colleen & Patrick Ryan
Salvatore Salpietro
Jill Scott
Hugh & Donna Segal
Nicholas Shalagan
Andrew & Elizabeth Sharp
Shaw Communications Inc.*
Nathan & Lily Silver Family Foundation
Harriet Simand
Thomas C. Singer
Sisters of Charity Mount Saint Vincent
John Smol
Ken Snowdon & Jo-Anne Brady
Kwan Song
Victor Spear
Manish Srivastava & Ying Soong
Dennis Starritt
Stephenson's Rental Services
Will Stevens
Farhan Syed
Christine Sypnowich & David Bakhurst
Nisita Tappata
Jonathan Templin
The Flemming Charitable Foundation
Jill Tinmouth
Victoria Todd
Roberto Tomassini
Julie & Phil Tompkins
Dinh N. Tran
Daniel Trefler
John Turner
Unifor Local 1285
United Way Halton & Hamilton
United Way East Ontario
The University of Toronto First Aid Society
Anna Waldvogel
Jeff Walker
Watts Wind Energy Inc.
Katy Waugh
Susan Weedon
Ian Werker
Gary Whitelaw and Linda Mollenhauer Foundation
Ronald Woods
Vanessa Yolles
Graeme Young
Youth and Philanthropy Initiative Canada
Robert Paul Zarifa
Zeller Family Foundation
Peter Zissis