Our Donors
Our national impact is made possible thanks to the generous support of public and private funders across the country. Their financial investments have provided us with the resources required to support thousands of Canadian youth to overcome barriers to education and graduate from high school. We are proud to recognize the following individuals, organizations, and government partners whose generous contributions to Pathways are equal to $1,000 or more from April 1, 2022, to March 31, 2023.
We would also like to extend our sincere thanks to the thousands of additional supporters who generously donated between April 1, 2022, and March 31, 2023.
If you have questions about donating to Pathways to Education, please contact us at: [email protected] or 1-877-516-0123.
—
* Denotes members of our Graduation Nation Council, whose cumulative financial commitment to Pathways to Education totals $500,000 or more.
† Centraide of Greater Montreal directly supports the Pathways Program Partner in Verdun, Montreal.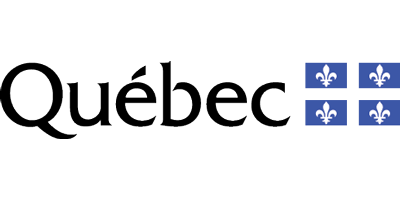 $1,000,000+
The Azrieli Foundation*, National Innovation Partner
$500,000 – $999,999
HSBC Bank Canada*
The Joyce Family Foundation*
Shawn Kimel & Kate Schatzky*
RBC Foundation*
Rio Tinto*, Quebec Program Champion
$100,000 – $499,999
American Express Foundation*
BridgeGreen Fund – a division of the Minto Foundation*
CAPREIT
Centraide of Greater Montreal*†
The Chamandy Foundation*
CIBC Foundation*
Desjardins*
Enbridge Gas Inc.
Peter Gilgan Foundation*
Johnson Scholarship Foundation*
T.R. Meighen Family Foundation*
The Catherine and Maxwell Meighen Foundation*
Bruce & Vladka Mitchell*
The Morrison Foundation*
The Four Oaks Foundation*
Northbridge Financial Corporation*
Lori & Hugh Pearson
Rideau Hall Foundation
Salesforce Foundation*
Scotiabank*
Frank & Debbi Sobey*
Symcor*
TD Bank Group*
$25,000 – $99,999
Anonymous (4)
Acuitas Therapeutics, Inc.
Airlie Foundation
Alida
Robert & Mary Pat Armstrong
Paul Barber Foundation
Cameron & Suzanne Black
Brookfield*
Hugh & Linda Brown Educational Foundation
Caisse de dépôt et placement du Québec
Canada Life*
CCL Industries
The Clearview Foundation
CPA Ontario Foundation
Crabtree Foundation
Crawford Family
Aubrey & Marla Dan Foundation
Stephen Dent & Janet MacLaren
Empire Life
EY*
Fidelity Investments Canada
Google Inc.
The William and Nona Heaslip Foundation
Henkel Canada Corporation
The Hodgson Family Foundation
iA Financial Group
The Kiessling/Isaak Family*
The Henry White Kinnear Foundation
Kinross Gold Corporation
Sarah & Cary Lavine Family Foundation
David & Susan Lucas
Lundin Mining Corporation
Edward Lycklama
The McCain Foundation
Vincent A. Mercier & Kirsten Halpin
Vanessa Morgan
NPower Canada
Tim & Frances Price
The Rossy Foundation*
Shaw Communications Inc.*
TD Securities
Mike Lord & Leah Temerty-Lord
Unifor*
United Way of Kingston, Frontenac, Lennox and Addington*
VetStrategy
Weston Family Foundation
Whitmer Trudel Charitable Foundation
The Windsor Foundation*
The Winnipeg Foundation
YMCA of Québec
$10,000 – $24,999
Anonymous
Babin Bessner Spry LLP
Edward Babin
John & Jocelyn Barford Family Foundation at the Toronto Foundation
Leah Battista Foundation (a fund held within the Oakville Community Foundation)
The Bickle-Wilder Foundation
Sherry & Sean Bourne Family Charitable Foundation
The Brophy Family Foundation
David Chernos & Lesley Bruce
Anna & Edward C. Churchill Foundation
Donald M. Cooper
Bob & Gayle Cronin
Rod Davidge
Davies
Seymour & Gloria Epstein
Sharon Geraghty
Alastair & Diana Gillespie Foundation
Global Growth Assets Inc.
Halifax Youth Foundation
Highcourt Breckles Group
IG Wealth Management
Intact Foundation*
Rick & Michelle Keilhauer
Grant D. Kernaghan
KPMG Foundation
Lassonde Family Foundation
Myriam Legault & Claude Généreux
Victoria Leung
LoyaltyOne
Graham, Trevor, Sue & Biff Matthews
Elias Mulamoottil
Ray Nissan Family Foundation
Norton Rose Fulbright
Peace Hills Insurance
The Polivy-Herman Family
J & L Rogers Charitable Foundation
The Estate of Jacqueline Rosevear
Simons
Will Stevens & Lisa Portlier
TC Energy
Tippet Foundation
Will & Porsha Troost
Turolight Inc.
Uhthoff Family Fund at the Ottawa Community Foundation
Whitehorse Liquidity Partners
Robert Wright, C.M. & Joan Wright*
$5,000 – $9,999
Anonymous (3)
Aon Reinsurance Canada
The Barwick Family Foundation
The Boiler Inspection & Insurance Company of Canada
Compass Community Health
Marsha Copp
Paul & Clare Cowling
Barbara Crawford
Croesus Finansoft Inc.
Paul Davis
The Duboc Family*
Dym Family Fund at the Jewish Community Foundation of Montreal
The Flemming Charitable Foundation
Fred & Elizabeth Fountain
David & Carmen Fuller
Estelle Grant Foundation
Graeme Hepworth
Donald Hogarth
Jane Hogarth
John Hogarth
Barbara Hooper
Marie Inkster
Steve Keilhauer & Kristin Ward
Brian & Johannah Lawson
Lenczner Slaght LLP
Audrey Loeb-Ross & David Ross
Martinrea International Inc.
Robert & Susan McDonald
Kathy Nicholson
PayPal Charitable Giving Fund
Peloton Capital Management
Popcorn Ltd
Power Corporation of Canada
Pratt & Whitney Canada
The Quarin Family Foundation
RM Holdings
Rotary Club of Kingston
Jad Shimaly
Nathan & Lily Silver Family Foundation
Paul Spafford & Jean Davidson
Dennis Starritt
Stellantis
John Terry
Woodbine Cares Foundation at Toronto Foundation
$1,000 – $4,999
Anonymous (12)
Carolyn Acker, C.M. & David Kinnear
AGS Automotive Systems
Farouk Ahamed
Ainsworth
Blaine Allan
Android Industries
Brad & Heni Ashley
Association of Canadian General Counsel
Auto Warehousing Company Canada
Andrew Babin
Frankie Babin
Jackie Babin
Michael Babin
Derek Baker
G. Ross Baker
Randall Bartlett & Amanda Carver
Catherine Bateman
Mark Bayko
Denise Beckles
Amar & Sarah Bhalla
Brian Bimm & Margaret Lynch
David Binet
Quinn & Theresa Bingham
The Birks Family Foundation
Catherine Boles
Timothy Breen
BrokerLink Insurance
Jaana Broughton
Burgundy Legacy Foundation
Kevin Burke Family Foundation at Toronto Foundation
Karen Burr
Michael Butcher
Peter Buzzi
Canadian Institute of Bookkeeping
Canadian Scholars
Linda Cattelan
Linda Chan
Mark Cheevers
Chubb Insurance Company of Canada
Damian Clarke
Jane Nyman & John Coady
Charlie Coffey
Connor, Clark & Lunn Foundation
Murray Coolican & Mimi Stanfield
Copper Marketing
David J. Crawford & Julia Holland
Suzanne Crawford
Cunningham Swan
Anne Cybulski
Christian Cyrenne
Dana Canada Corporation
Jeanne Dancette
Alexis Davis
Beverly Davis
Marilynne Day-Linton & Bill Linton
Wendy Del Mul
Kenneth Dick
James Doris
Droughan Family Fund at Benefaction Foundation
Ann Dunlop
Dusby Holdings Inc.
Enterprise Holdings Foundation
Ben Fallico
Angela Fallow
Heather & Michael Faralla
Judy Farvolden
Federation of Russian Canadians of Ontario
FIRST Insurance Funding of Canada
Ford Motor Company of Canada
Janine Francis
Logan Fraser
Freeman Audio Visual Canada
Inez Gannicott
Jane Gavan
Ian Gillespie
Geoffrey & Anne Gouinlock
Green Shield Canada
Grenadier Foundation
Stephanie Gunsolus
Neena Gupta
Spencer Hahn
Douglas Hall & Sherry Porter, C.M.
The Hamber Foundation
Brian Hayward
George Henry
Daniel Herman
Tim Hodgson
Thomas Hogan
Margaret E. Isberg
Jackman Foundation
Vinay Jain
Li-Min Jen
Christina Kanellos
Mousa Khan
Nadeem Kheraj
David Kines
Julie Kinnear & Mary Palacios
Klondike Insurance Agencies Ltd.
Julia Knight
Koskie Minsky Barristers & Solicitors LLP
Martha Krzic
Catherine Lace
Gary Lawrence
Andrew Lefeuvre
Françoise Leon
Paul Le Vay
Lucie Loiselle
Bernadette Lonergan
Patricia MacDonald
Heather Macmillan
Ann C. MacNeil
Magna International Inc.
Jonathan A. Maier Professional Corp.
Ian Mallov
Lucas Manucha
Robin Martin
Paul & Jeni McAleese
Patrick McAllister
Martha LA McCain
Patti McFarlane
Jim & Elaine McGivern
Susan McLeod
Andrew McMullen
Simon McNabb
Meadow House Investments Inc
Craig Menzies
Dee Dee Milner
Craig Montford & Sarah Storer
Jonathan Morgan
Fabrice Morin
Ontario Chrysler Jeep Dodge
Orthodontics on Queen
Llion Owen
Jeff & Cathy Palmer
Kent Patterson
Linda Plumpton & Krista Hill
Ragged Rascal Productions
Warren Reinhart
Chelsea Reynolds
Riipen Networks Inc.
Rogers Communications Inc
Michael Rose
Brynlyn Rowntree
James Russell
Colleen & Patrick Ryan
Julian Salcedo
Sam Richardson Fund at Raymond James Canada Foundation
Gordon Sandford
David Sartor
Sean Sasso
Stacie Scherer
Hugh & Donna Segal
Senior Women Academic Administrators of Canada
Andrew & Elizabeth Sharp
Sheraton Centre Toronto Hotel
Solomon Shorser
Thomas C. Singer
Sisters of Charity Mount Saint Vincent
Glenn Smith
John Smol
Ken Snowdon & Jo-Anne Brady
Starbucks Foundation Charitable Fund, held at Vancouver Foundation
Katherine Stauble
Chandra Stempien
Senka & Fedja Stevanovic
Charlene & Almin Surani
Andrea Sutherland
Christine Sypnowich & David Bakhurst
Nisita Tappata & Kyle Hinkson
Team Industrial Services
TELUS International North America
Jonathan Templin
The B. A. Himel Family Foundation
Kirsten Thesberg
Jill Tinmouth
Victoria Todd
Peter Tolnai & Emily Murray
Dinh N. Tran
Daniel Trefler
Triovest
Unifor Local 1285
Unifor Local 1459
Unifor Local 200
Unifor Local 2458
Unifor Local 414
Unifor Local 444
United Way Halton & Hamilton
United Way East Ontario
Universal Promotions
Urban Strategies Inc.
Rod & Betty Wade Endowment Fund at Calgary Foundation
Jeff Walker
Katy Waugh
Wawanesa Insurance
Susan Weedon
Jonathan Weinblatt
Ian Werker
Richard Willoughby
The Woodbridge Group
Ronald Woods
Andrew & Silvy Wright
Xerox Canada Ltd
Robert Paul Zarifa
Zeller Family Foundation
Donald Zuill