We're building a nation of high school graduates and empowered youth.
Graduation rates
In the 2021-22 school year, the average graduation rate in the communities that Pathways serves was 78%
Higher education
64% of Pathways graduates transitioned to post-secondary education or training in the 2021-22 school year
Canadian society
1:24 social return on investment—the Pathways Program delivers a social return of $24 on every dollar invested 
When long-term effects of the Pathways Program were evaluated, findings showed that:
Annual income
The annual income of graduates increased by 19% compared to their peers
Employment rates
The employment rate of graduates increased by 14% compared to their peers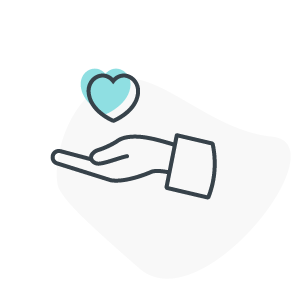 Social assistance
Graduates experienced a reduced reliance on social assistance by more than a third
Cycle of poverty
Graduating from high school increases lifetime earnings, helping to break the cycle of generational poverty. 
Economic growth
High school graduation better positions young people for employment, providing a boost for the Canadian economy.
Health care
Increasing the high school graduation rate reduces public health care costs as graduates are more likely to live healthier lifestyles. 
Workforce skills gap
Graduating from high school increases future potential as graduates can gain the skills and credentials needed to pursue further education or skilled professions. 
Civic engagement
High school graduates are more likely to vote, volunteer, donate to causes, and give back to their communities.  
Low-income living
High school graduates earn more over their lifetime than their non-graduating peers, increasing their overall standard of living. 
Pathways Communities

 
There are currently 31 Pathways Program locations across Canada helping thousands of youth graduate from high school and break the cycle of poverty.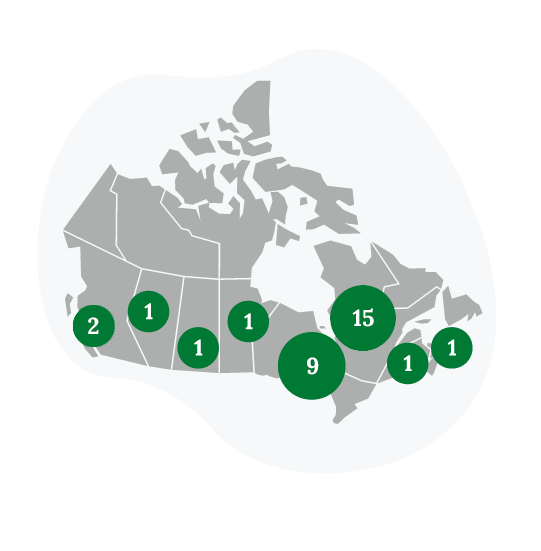 Alberta
Pathways Edmonton
Since 2020
British Columbia
Pathways Surrey
Since 2017
Pathways Vancouver
Since 2014
Manitoba
Pathways Winnipeg
Since 2010
New Brunswick
Pathways Saint John
Since 2016
Nova Scotia
Pathways Halifax
Since 2010
Ontario
Pathways Hamilton
Since 2009
Pathways Kingston
Since 2010
Pathways Kitchener
Since 2007
Pathways Ottawa
Since 2007
Pathways Thunder Bay
Since 2022
Ontario - Toronto
Pathways Lawrence Heights
Since 2007
Pathways Regent Park
Since 2001
Pathways Rexdale
Since 2007
Pathways Scarborough Village
Since 2009
Québec
Pathways City of Québec
Since 2020
Pathways Drummondville
Since 2020

Pathways Gatineau
Since 2020
Pathways Joliette
Since 2020
Pathways Laval
Since 2020
Pathways Longueuil
Since 2020
Pathways Mashteuiatsh
Since 2013
Pathways Matane
Since 2022
Pathways Matapédia
Since 2022
Pathways Sept-Îles
Since 2022
Pathways Shawinigan
Since 2012
Pathways Sherbrooke
Since 2013
Québec - Montréal
Pathways Lachine
Since 2014
Pathways Pointe-Saint-Charles
Since 2013
Pathways Verdun
Since 2007
Saskatchewan
Pathways Saskatoon
Since 2017
Learn more about our impact
Our future depends on their education.
Show your support. Sign up to receive stories, news, and other Pathways info straight to your inbox!
Help #BuildPathways 
to success for all youth.
Together, we can make Canada a country where all youth have an equal opportunity to graduate from high school and build the foundation for their future success.