We recently spoke with Owen Hinds, Program Director at Pathways Lawrence Heights. As a thoughtful leader in his community and in the Pathways sphere, he offered his perspective on the actions we can all take this Black History Month.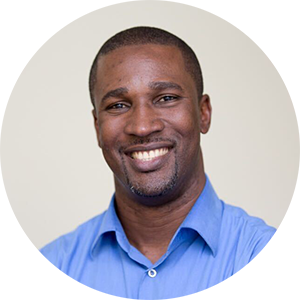 For many, Black History Month is about the faces of those who have come before us and fought for progress; important faces like that of Viola Desmond, whose history now lives on through the Canadian ten-dollar bill. But as a program director at Pathways Lawrence Heights, I also think of the faces of those who still need our help. I think of the challenges we still need to act upon—and I invite you to do the same. 
When I reflect on what lies ahead, I think of… 
the faces of concerned parents who feel lost in the education system because they didn't have the opportunity to attend high school,

the faces of students who feel limited to a handful of career options because they lack diverse role models,

 

the faces of Pathways program staff trying to help a student on the brink of giving up on school, 

 

and the faces of youth not able to grab a taxicab here in Toronto, simply because of their race.

As much as Black History Month is about the faces of heroes in the Black community, it is also about the faces of the next generation—and what we can do to help. Here at Pathways Lawrence Heights, we know a better future requires everything from tailored social supports to a wide range of internship opportunities, from financial support to the right role models. These resources inspire new and bigger goals and career options for young people. 
And we know it makes a difference: in a recent survey of grade 11 and 12 students in the Pathways Program at Lawrence Heights, youth aspired to over 50 different careers, from architect to midwife to game developer to psychiatrist. 
As we contemplate many complex issues during Black History Month, do reflect on the many faces of those who have come before us. But I also invite you to reflect on the faces of the youth who can and will build a better future—the faces of Pathways students who will graduate and go on to tackle a wide range of careers. These are the faces of change, the faces of the future.