This is a guest post from Pytor Hodgson, CEO of Three Things Consulting. Pytor, who is Anishnaabe, has actively supported youth and communities since his teenage years through his work with Three Things, a firm actively engaged with the Pathways Program.  This summer, Three Things is leading Listen Up, a project focused on creating space for Pathways students to share their insights and experiences.  Rooted in a respectful approach that recognizes traditional teachings from his Elders and Grandmothers, Pytor spent nearly 30 years collaborating and working with Indigenous organizations at local, regional and national levels, alongside First Nations, national youth serving organizations, and the corporate sector.
Do you know what Deadly means? It may not be what you think. In fact, it's some of the highest praise folks can receive or offer in many Indigenous communities. Add an Ever, which means you or what you are doing, creating, or saying is undoubtedly, the very best.  Ever deadly, pal.   
Slang might be generational and regional, but the group of Indigenous Pathways graduates who travelled to Ottawa from three Program locations this June all knew what Ever Deadly meant.  They knew it meant they were awesome: that they had achieved something that mattered.  
This June, during National Indigenous History Month, the expression "Ever Deadly" entered the Pathways to Education lexicon through an event bearing the same name. It was one part of Listen Up, a series of spaces, both virtual and in person, where our team is listening to the voices of all Pathways students representing the diversity of programs from across the country.   
This weekend event had a simple goal. It was an occasion for Pathways staff and parents, along with the Three Things Listen Up team of Elders, Grandmothers, facilitators, and artists, to spend four days listening to the voices of Indigenous students in the Pathways Program. Using customary (Circles and Ceremony) and contemporary (songwriting and videomaking) approaches, the students talked about why and how the Pathways Program mattered to them. They shared powerful messages with the organizational leadership about the direction they hoped to see the program move, not just for them but also for the younger siblings and other relations who will come after them.  
Held in the unceded, unsurrendered Territory of the Anishinaabe Algonquin Peoples, now known as Ottawa, it was designed and hosted by our team at Three Things. Our goal was not only to Listen Up to the students but also to celebrate and honour them.  
And that was how the Ever Deadlies event came to be. It was a beautiful ceremony led by Elder Bernard Nelson (Eabametoong First Nation) and Grandmother Kathy Brant (The Mohawks of the Bay of Quinte). The young Indigenous graduates, several of whom were the first in their families' history, were gifted with a beaded pin created by Mi'kmaq artist Mikala Stevens. Each pin, made just for them, was a piece of a larger image, reminding the students that they are all connected. They then participated in other activities, like being wrapped in a blanket, gathering over a feast, and attending performances by emerging Indigenous artists Drives the Common Man and Aiyana Louis. 
Indigenous students have faced legislation and systems that have prevented them from graduating high school. These students persevered and succeeded—overcoming the barriers and challenges they were presented with. Along the way, they received the support of families, friends, and, from what we heard clearly—the Pathways Program. This year, amongst many other students, they will cross a stage on a warm June day wearing a cap and gown. They will be ready to start writing the next chapter of their story. They are Ever Deadly.     
(Now that I've shared the meaning of the phrase and let you into the fold, you are welcome to use it, in a good way, of course!)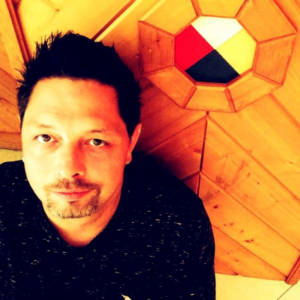 Pytor Hodgson
CEO
Three Things Consulting