The following was written by Sal, a Pathways to Education alum.
---
I like to use the analogy of a car to explain life.
We are the drivers of our own lives, but there's room for passengers too. Passengers like parents, siblings or close friends, who may take the seat behind us to help us get where we want to go. I think of the Pathways Program as the passenger who sat beside me, fastening my seat belt and making sure I didn't get any parking tickets.
Pathways inspired me to keep moving forward, and kept reminding me that I am an incredible driver.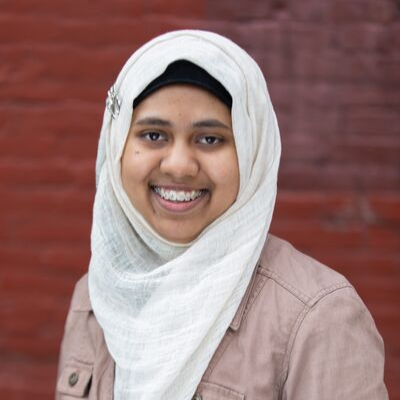 I still remember how nervous I was on the first day of high school. It was all very new and unfamiliar. I was out of my comfort zone and it was a lot to take in. It was almost like I was starting a whole other life.
There were so many new people to meet and my high school was in a completely new community from where I grew up, which meant I had to take public transit to get to and from school. That was a foreign idea to me, and quite scary!
I was also worried that going to a school outside of my neighbourhood might push me away from my community and the people in it. In fact, that could've been the case if Pathways to Education didn't exist.
Pathways to Education was the string that kept me connected to my community.
I still remember my first time at Pathways to Education in Grade 9. A staff member that I ended up becoming very close to asked me about school and how I was feeling. She told me that no matter what comes my way, we will be in it together as a team.
Later that year, when I was given an Excellence Award by Pathways to Education, it provided the motivation I needed to move forward with my community work and inspired me to start my own non-profit called Youth Gravity, which provides a platform for young leaders to make their passions come true.
Pathways to Education showed me the world above and beyond high school.
Throughout my entire time in high school, Pathways to Education was always there for me—from providing mentors I could talk with, to helping me in school when I was struggling with my physics, chemistry, and biology classes.
But their support went much further than high school. They helped me focus on my life after high school and provided support to ease the transition to my post-secondary journey. In Grade 12, Pathways to Education connected me to university tours, financial workshops, career coaching, and so much more. They worked closely with me to help fill out applications for schools and for scholarships.
I still remember how my hands were shaking as I was picking my top university choices. I would check my email every day with the hope that any university would get back to me. Then one by one, they came in.
Finally, I could see all my hard work paying off. But then, it was time to worry about tuition.
If you ask me about my defining moment from high school, Pathways to Education's graduation would be one of the most important ones. During the graduation, I was awarded a scholarship that would cover my full-ride tuition for university. It was a very special moment.
Fast forward to today and Pathways to Education is still a big part of my life.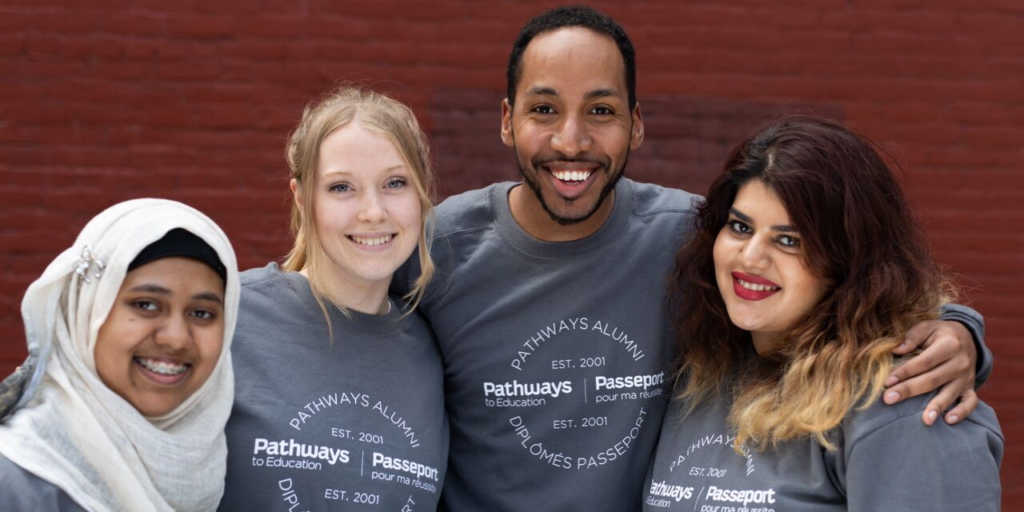 I am honoured to have joined the national Pathways Alumni Ambassador program as a representative of Pathways Regent Park.
As a Pathways Alumni Ambassador, I am a leader of my community. I am using my voice to ignite the collective power within my community—with Pathways to Education by my side, reminding me of my potential and encouraging me to follow my dreams.
Sal is currently majoring in Math at the University of Toronto and hopes to become a teacher. Sal is also the founder of a youth empowerment non-profit based in Toronto called Youth Gravity. Through her organization, Sal aims to provide young people within her community with the encouragement and opportunities needed to pursue their dreams.
---
We gratefully acknowledge the support of our GradBall sponsors:
Presenting Sponsor
Platinum Sponsors
Brookfield
RBC Foundation
Symcor
TD
Gold Sponsors
BCG – The Boston Consulting Group
HSBC
Nancy & Jon Love
Northbridge Financial Corporation
Shaw Communications
Learn more about GradBall 2019 here: https://www.pathwaystoeducation.ca/gradball-2019/