Nadine volunteers as a tutor at Pathways Ottawa where she has been helping students graduate from high school since 2014. While completing her master's degree at University of Ottawa, Nadine began looking for volunteer tutoring opportunities. Learning about the support Pathways provides to students living in low-income neighborhoods in her city gave Nadine the incentive to sign up as a Pathways tutor.
Right away, she loved the sense of community and the opportunity to do something she loves: helping students discover a love for math and science. "I really understand math and I think that's why I enjoy it, so I wanted to help other people to understand it so that maybe they'll enjoy it more as well."
Nadine deeply believes in the value of education and is inspired by the invaluable experience of volunteering. "By helping students to get a solid education, it helps to build a foundation where they can keep going and achieve their goals. To be even a little part of that is fantastic."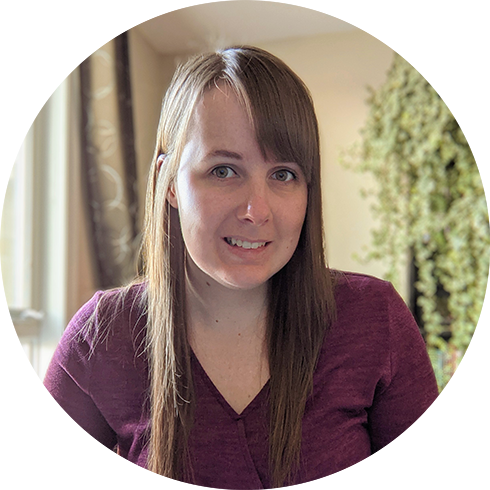 One student Nadine tutored really stuck with her—a recent newcomer to Canada, who was only just beginning to learn English and was extremely shy. Nadine communicated with the school to help provide resources to manage their anxiety and provide extra writing time in tests. Tutoring the student throughout their high school journey, Nadine helped them thrive in math class. The student developed such a passion for the subject that they went on to study physics in university and is exploring physics research as a possible career path.
"To see a student who was having a really hard time in high school—to the point that they would maybe have to drop out—now going on to post-secondary education and pursuing their dreams is really cool," says Nadine.
Amidst the pandemic, Pathways tutoring has shifted online. This change to supporting students virtually has given Nadine a glimpse into what students are currently going through, "It's been challenging because some students don't have access to a computer or reliable internet connection."
Seeing the effects of the amplified digital divide has reaffirmed Nadine's commitment to volunteering at Pathways. As students adjust to the challenges of virtual learning, she is there to make a difference week after week, supporting their academic progress during online tutoring sessions.
Reflecting on how donating her time has positively impacted students, Nadine encourages those with similar passions to do the same. "If you're thinking of becoming a volunteer tutor, do it. It's so rewarding to help young people find their passion, and to see them follow that passion and go into a field of study that they wouldn't have otherwise. It's unbelievable where students can go with just a little bit of help."
All of us at Pathways celebrate this year's National Volunteer Week's theme The Value of One, The Power of Many and are grateful for our dedicated network of volunteers who donate their time and skills to help build a nation of empowered youth. The collective effort of Nadine and the hundreds of other Pathways volunteers continues to help students overcome the challenges they are facing and stay connected to their education. To read messages from Pathways volunteers and alumni, check out our National Volunteer Week message board here.