In celebration of National Volunteer Week, we're highlighting RBC employee, Sim Gill, who volunteers at Pathways to Education, a national charitable organization dedicated to breaking the cycle of poverty through education.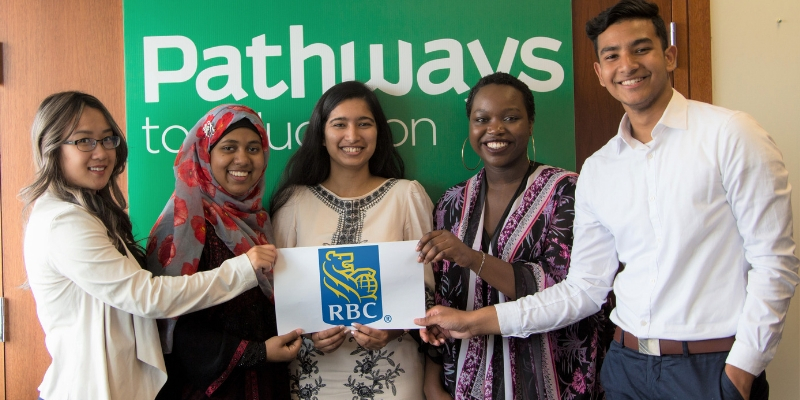 Sim's journey with Pathways began in 2013 when she partnered with the Pathways Ottawa to launch a volunteer-led career mentoring program for students in Grades 11 and 12. During the five-week program—which Sim developed with the support of her RBC colleagues and Pathways Ottawa staff—Pathways students took part in weekly sessions led by Sim and her fellow RBC colleagues. Drawing from their work experience, the team of RBC volunteers covered a range of topics, from careers and entrepreneurship, to interview skills and resume building, to financial literacy and budgeting.
"The first round of the program was a huge success," says Sim. "It was a new experience for many students to have one-on-one exposure with working professionals to help them with their life path."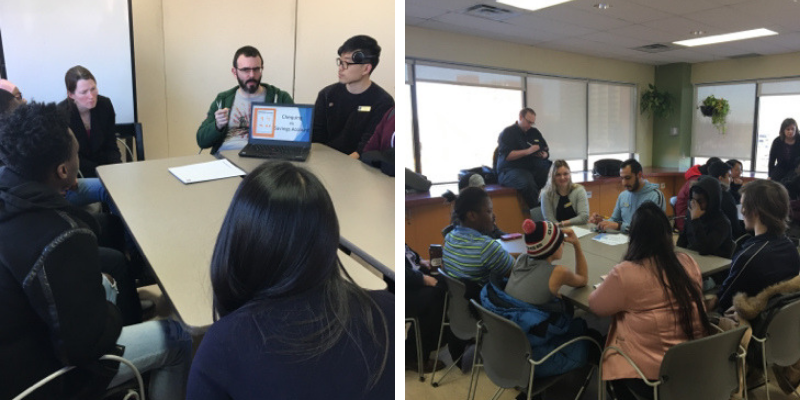 Building off its initial success, Sim, who now lives in Toronto, is working with Pathways Canada and her fellow RBC colleagues to pilot the program in other Pathways Program locations. With a balance between conversation and workshops, the program provides a space for Pathways students to complete career-skills worksheets, review their resumes one-on-one with an RBC volunteer, and discuss the importance of youth perspectives with RBC employees.
"I have been inspired by how a local initiative can make a positive difference in our communities." – Sim
Each year, the program concludes with the names of participating Pathways students being passed on to RBC's hiring team for consideration as prospective candidates for summer student placements in Ottawa.
"This experience has taught me that knowledge is power and, by sharing it at no cost, it has had a tremendous influence on the future success of these youths."