The following was written by Ermias, a Pathways alum and co-founder of wishplay, a social impact company that uses virtual reality so patients of all ages can experience the world beyond their illness or circumstance.

My mom immigrated from Ethiopia in the 80s. When she arrived, she was navigating a lot of her own challenges, including struggling with her mental health.
As you can imagine, navigating the Canadian healthcare system was pretty overwhelming for her, so that made things harder for me.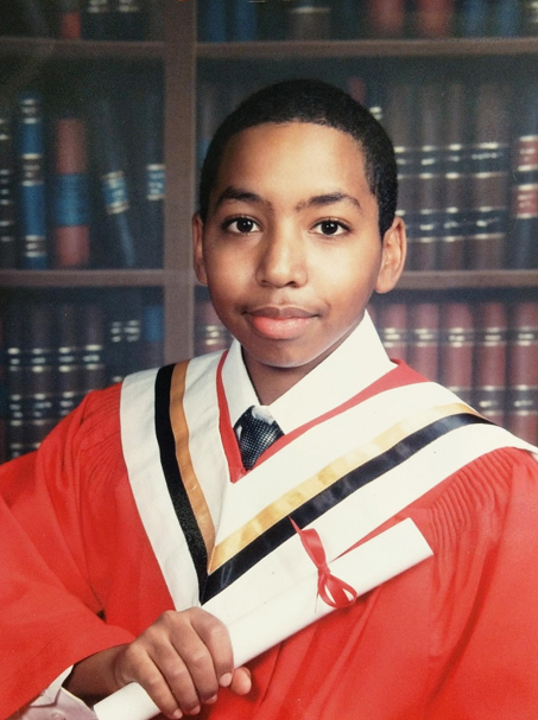 You probably can't tell from this picture, but shortly after this was taken, I hit an all-time low when I failed English in the ninth grade. I lost any hope that I would be successful or could be successful in the future.
That's when Pathways changed my life. I connected with the Pathways staff. They encouraged me to go to tutoring. They convinced me that I was capable of turning my life around.
Slowly my study habits improved, and my marks began to reflect the effort I was making.
But the biggest difference for me came from my shift in mindset. I was always a curious kid, but I didn't know how to leverage that.
Pathways helped to foster that into a growth mindset. I progressed at a more accelerated rate because of I had opportunities to learn and grow and discover my passion in a safe environment.
Over time, that mindset evolved into a giving mindset. A community-focused mindset. It was no longer about me and my personal success. It was about the community. What we could achieve, together.
I wanted to give back—I wanted to help other young people facing the same struggles I faced. I wanted to lift my entire community up, the way Pathways lifted me up. Be part of a cycle of giving.
So, I started doing just that.
When I got to university, I started tutoring students at the Pathways location in Regent Park, Toronto.
It felt good to be making direct impact. I know how important it is for students to have a role model they can see themselves in, someone who's walked in their shoes.
From there I kept going. I wanted to take my support of my community to the next level.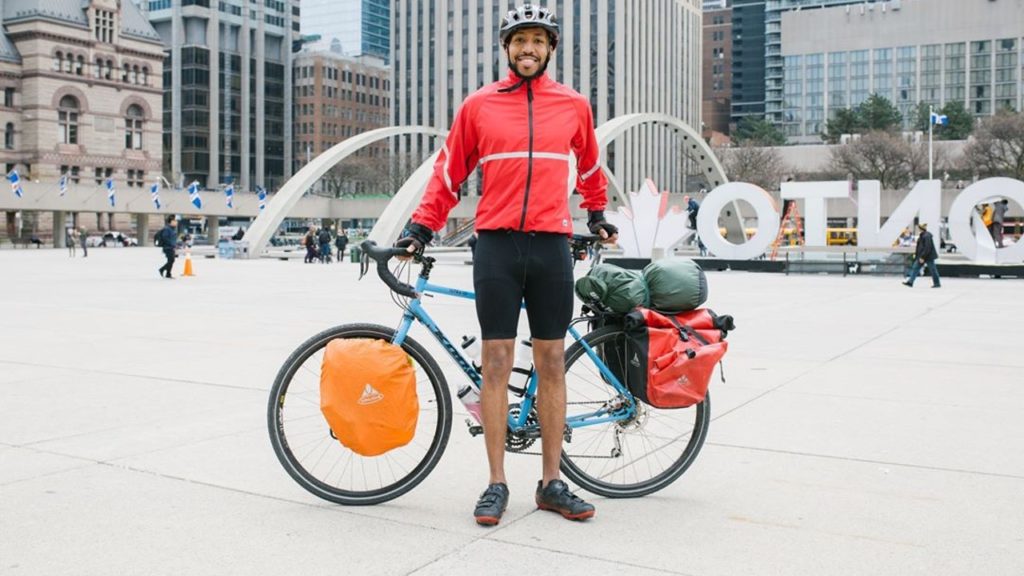 One of the things I'm most proud of is the community-based fundraiser, RideTOInspire
In 2017, inspired by my mentor at Pathways, me and my best friend cycled over 2000 kilometres from Halifax to Toronto in support of Pathways.
The goal of the event was to inspire youth and create a positive impact in the community, while also raising $10,000 for Pathways
RideTOInspire allowed me to think bigger and to give back on a bigger scale. Since then, my giving mentality has continued, and it helped to shape my career goals.
I pursued my passion for medicine by studying Kinesiology and Health Sciences. But the curiosity that Pathways fostered never died.
I wanted to find a way to bring my passion for medicine, innovation, and helping people together.
I'm now the co-founder of wishplay. We use virtual reality to allow patients with life-limiting illnesses to experience the world beyond their circumstance, right from their hospital bed.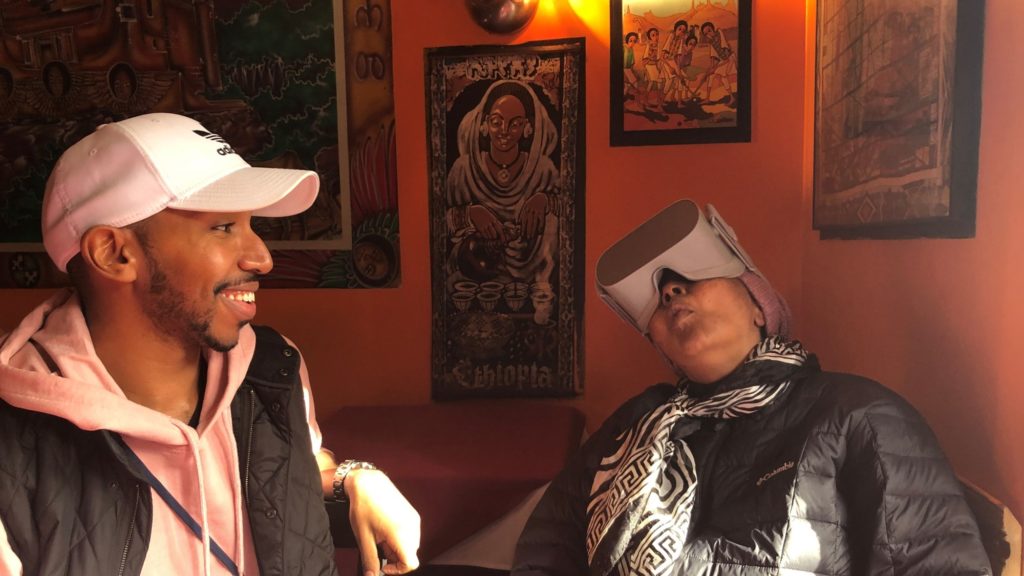 Our tagline is Working for a world where every person has the opportunity to live beyond their limitations. Can you guess where I got that inspiration from?
My passion is what helped make wishplay possible—because I was curious enough to explore that passion. And that passion exists in the first place because of Pathways.
I started the Pathways Program as this young, confused kid. I had no idea what I wanted to be or where to even start thinking about that.
But I left feeling empowered, confident, and inspired to make a difference. Well, I shouldn't say left, because no one ever really leaves the Pathways Program.
I've stayed connected to Pathways throughout my entire journey. I'm proud to say I'm a former-student, alumni, Alumni Advisory Committee member, volunteer, and donor. I'm also a Board Member of the Regent Park Community Health Centre where the Pathways Program is delivered, and where I first started this journey.
I've come full circle, but I'm not done yet.
The cycle of giving lives on, and Pathways continues to shape my future. Because of my work at Pathways, this year I was selected for the WISE Emerging-Leaders global fellowship. The sky really is the limit for me.

I'm proud of everything I've achieved so far, and I hope you're proud of me, too. To everyone who supports Pathways, you're all part of my story, part of my community's story, and part of that cycle of giving. Thank you.
—
Did you enjoy hearing from Ermias? Sign up to our mailing list to get updates from other Pathways youth about the many amazing things they are achieving thanks to the help of Pathways supporters.