It's been two school years filled with isolation and a heavy dependence on technology, but lessons from Indigenous partners have helped ground both Pathways students and staff.
At Pathways Kingston (or Katarokwi), which is located on the traditional shared territories of the Anishinaabe and Haudenosaunee Peoples, we have been fortunate to learn from Knowledge Keepers and Elders from both First Nations through several initiatives.
One of the initiatives is Pathways Outdoor Academy. It offers students a space to step out of their comfort zone and try new outdoor activities, like campfire building, snowshoeing, knife making, seed planting, and wampum bead agreements, all while learning from Indigenous teachings and practices.
As a staff member, I had the opportunity of hearing students' insights as they reflected on their experiences with nature and the land we live on. The activities let them experience the wisdom of the teachings in real time—even if they occasionally got rained on in the process!
In addition, on account of the challenges of the pandemic, many students really responded to the teachings that focused on taking care of oneself—including sessions that incorporated a wellness check-in or personal reflection. This could be anything from, "How are you feeling today?" to "Name something that you are grateful for." These sessions were facilitated with the help of our friends and advisers Pytor Hodgson and Kim Debassige (local educator and Knowledge Keeper, respectively) of Three Things Consulting, an Indigenous owned business.
Importantly, Pathways Outdoor Academy helps students and staff reflect on their role in the larger work of reconciliation and building positive relationships between settlers and Indigenous Peoples. It also sparks conversations between students about the ways they can integrate what they learned into their daily lives.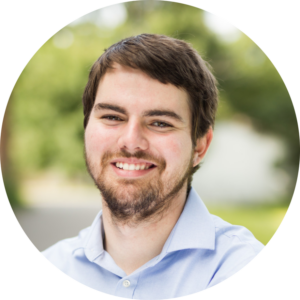 Logan Jackson
Program Researcher/Facilitator of Alumni Relations, Pathways Kingston
Pathways alum (2015)