This year's Hooked on School Days gives us the opportunity to express our pride in Pathways students in Québec for whom perseverance in school has never been more important than it is today. Over the last year, young people have been forced to adapt to new ways of learning—so, together with all Quebecers, we celebrate their resilience this week, while acknowledging the many challenges that still lie ahead.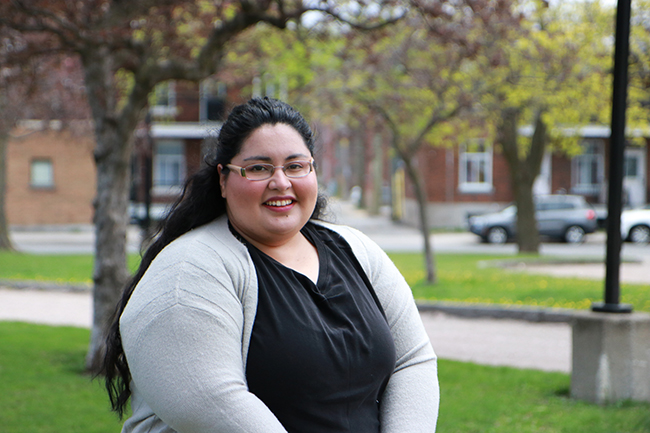 For Pathways youth like Amanda, perseverance means "continuing to try, even if it's hard and you have to ask for help." A Pathways Verdun graduate, Amanda immigrated to Canada when she was six years old.
"When I arrived, the first challenge I faced was the language barrier—I moved to Quebec, so I had to learn both English and French quickly. Even though my mother was a teacher back in Chile, there was only so much she could do to support me, because the teaching style is so different here.
The tutoring that I received through Pathways made an immediate difference in my life. If I didn't understand something, Pathways staff would take time to explain it to me over and over again until I understood it, and they encouraged me to ask questions whenever I was unsure of something."
Since the start of the pandemic, we have adapted the delivery of our program to include virtual tutoring and mentoring, ensuring each student gets the educational and social support they need to persevere in their learning, just as Amanda did.
Today, Amanda is training to become a medical aesthetician and is using her experience to encourage other students facing barriers today. Her advice to them: "Perseverance is important, because despite the highs and lows, at the end you are going to be so proud of what you accomplish."
As the consequences of the COVID-19 pandemic continue to be felt by young people across the province, your support is motivating them to stay connected to their education. Thank you!