Every summer, Pathways alumni from across the country get together for a weekend of training and connection to join the Alumni Ambassador program. It's a unique opportunity to give back to the Pathways Program while getting experience in a leadership role focused on engaging their fellow local alumni in meaningful and impactful ways. 
We asked three future Alumni Ambassadors about why they chose to take up this new challenge.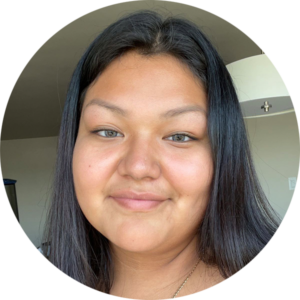 Mars (2018 graduate) 
Mars loves getting involved in community projects, like working at a summer camp or playing in local drum circles tied to their Indigenous heritage.  
The pandemic slowed things down, but becoming an Alumni Ambassador felt like a good step to commit to a new project. What's more, Mars' friend—who was formerly an ambassador—put in a good word. "Just the way they were talking about it, it sounded like it was a lot of fun, on top of it being a really good opportunity," Mars explains. "I'm really looking forward to meeting people from different areas and different walks of life."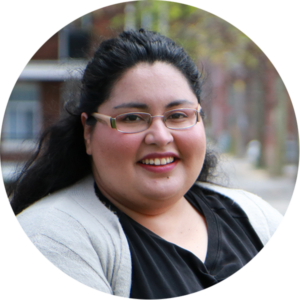 Amanda (2012 graduate) 
Amanda's been an active supporter of Pathways since her graduation in one of Québec's very first program locations (in fact, you may have heard from her on our recent Pathways Forum).  
As an Alumni Ambassador, Amanda looks forward to growing from a supporter to a leader. For example, one task associated with being an Ambassador is organizing an activity to engage fellow alumni. Amanda's already brainstorming a few ideas, and she looks forward to talking to others about it. "It's always great to hear directly from people who also got help from the program. And I'm hoping that they can give me some feedback about the activity I'm planning, since it's always in the back of my mind!"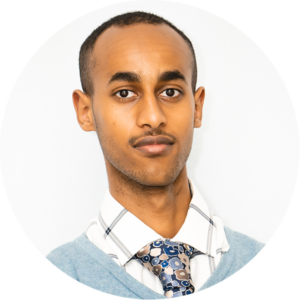 Yulian (2019 graduate) 
Yulian got the volunteering bug as a youth participating in the Pathways Program, and now, he's always eager to give back to the organization. "When you volunteer, you help someone. You might not remember every hour you've volunteered, but you know it made a difference." 
As an Alumni Ambassador, he looks forward to gaining new leadership skills and a network of young people to engage around a cause he cares about: high school graduation. His message to future Pathways grads says it all: "Keep the connections and try your best to build each other up. Start giving back now. You don't need to be wealthy or a certain age—you can start giving back today!"
---
Pathways alumni are making a positive impact in their communities everyday.
Join our mailing list to keep up with their work.